Loyola Institute for Ministry
What are you called to?
Vocation is "where your deep gladness and the world's deep hunger meet." Where is that for you? In learning more about faith? Drawing closer to God? Making a difference in the Church and the world?
LIM can help you discern your vocation. In addition, our affordable courses are grounded in the best in Catholic theology, inspired by Pope Francis's commitment to creation and justice, and animated by Ignatian spirituality. They are transformative and practical. Dynamic on-campus and online learning communities make your studies come alive.
As you respond to God's call, you will have the chance to focus your studies in an area of specialization, such as Youth and Young Adult Ministry, Religion and Ecology, Religious Education, Spirituality, Digital Culture and Ministry, and more.
Our programs equip you for jobs in chaplaincy, teaching, or church and non-profit work. On their own or as part of dual degrees with Business, Counseling, or Criminal Justice, they can help you see work in any field as a ministry and so help you live out your baptismal call to Christian action that offers hope and healing to a world in such need today.
Click on the video below to hear testimonials from our graduates on what a difference a LIM education can make!
Request Information About Online Study
Request Information About On-Campus and LIMEX
Faculty Success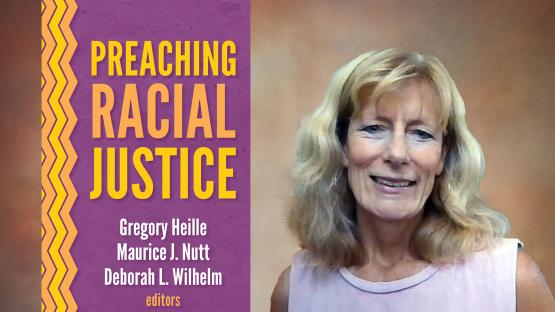 Dr. Deborah Wilhelm, adjunct faculty at LIM, celebrates the publication of Preaching Racial Justice, a volume she co-edited with Rev. Gregory Heille, OP, and Rev. Maurice Nutt, CSsR (Orbis Books 2023). The book responds to the need for Christian antiracism preaching.
---
See all Successes
Student Success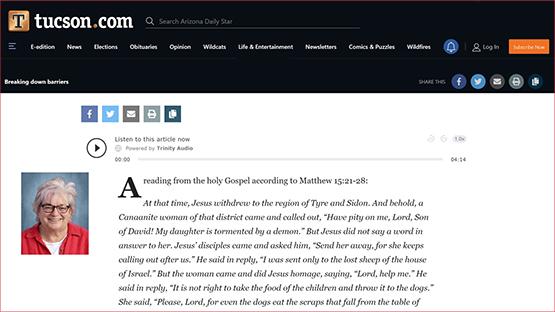 Karen Brady, MRE, recently wrote a guest column, "Breaking Down Barriers," in the Arizona Daily Star. In it, she reflects on Matthew 15: 21-28 in which the Caananite woman asks Jesus to heal her daughter and considers its lessons for us today in terms of our treatment of others.
Read the article GO»
---
See all Successes
Showcase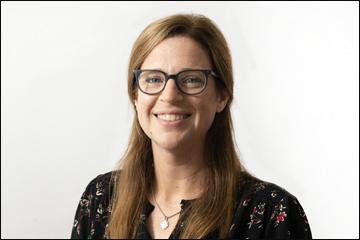 Claire Gallagher, M.A., joined LIM in July 2023 as the manager of the Hilton Grant "Flourishing Sisterhood: Nourishing Communities in the Gulf South." She brings with her experience in parish faith formation and lay ministry. Read Claire's professional biography by clicking on the image above.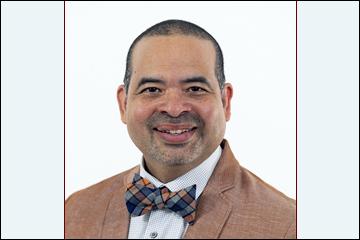 Francisco Castillo, D.Min., joins the LIM faculty as the Joe and Kelly George Visiting Professor of Pastoral Studies! To learn more about Dr. Castillo's experience and research interests, click the image above.