Loyola Institute for Ministry
What are you called to?
Vocation is "where your deep gladness and the world's deep hunger meet." Where is that for you? In learning more about faith? Drawing closer to God? Making a difference in the Church and the world?
LIM can help you discern your vocation. In addition, our affordable courses are grounded in the best in Catholic theology, inspired by Pope Francis's commitment to creation and justice, and animated by Ignatian spirituality. They are transformative and practical. Dynamic on-campus and online learning communities make your studies come alive.
As you respond to God's call, you will have the chance to focus your studies in an area of specialization, such as Youth and Young Adult Ministry, Religion and Ecology, Religious Education, Spirituality, Digital Culture and Ministry, and more.
Our programs equip you for jobs in chaplaincy, teaching, or church and non-profit work. On their own or as part of dual degrees with Business, Counseling, or Criminal Justice, they can help you see work in any field as a ministry and so help you live out your baptismal call to Christian action that offers hope and healing to a world in such need today.
Request Information About Online Study
Request Information About On-Campus and LIMEX
Faculty Success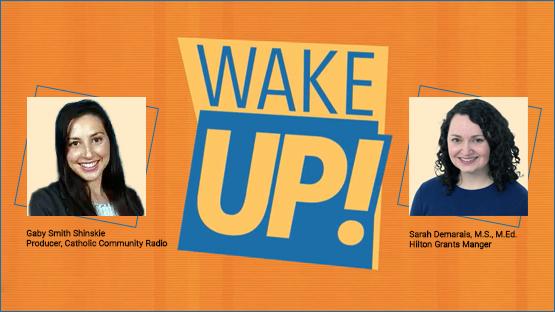 On November 10, 2022, Sarah Demarais was a guest on Catholic Community Radio's Wake Up! Thursday program. CCR producer Gaby Smith Shinskie interviewed Sarah to learn more about "Flourishing Sisterhood: Nourishing Communities in the Gulf South," a grant from the Conrad N. Hilton Foundation.
---
See all Successes
Student Success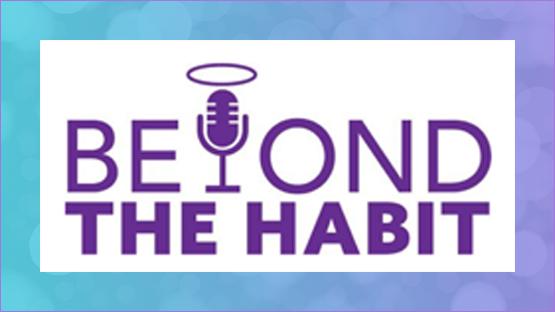 Alumna Sr. Erin McDonald, CSJ, MPS, is excited about the November 2022 launch of her podcast Beyond the Habit, which she co-hosts with fellow Sister of St Joseph Colleen Gibson, SSJ. Beyond the Habit invites listeners to move beyond everyday assumptions of what it means to be Catholic, find common ground, and create unity by talking with special guests about real life issues. Sister Erin studied at LIM through a grant from the Conrad N. Hilton Foundation titled Communicating Charism.
---
See all Successes
Showcase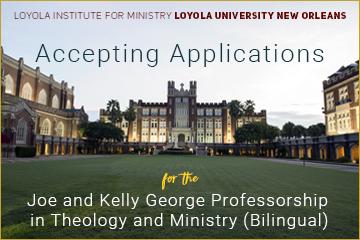 Loyola Institute for Ministry (LIM) of Loyola University New Orleans invites applications for the Joe and Kelly George Professorship in Theology and Ministry at the assistant professor level. Please click the image above for more information.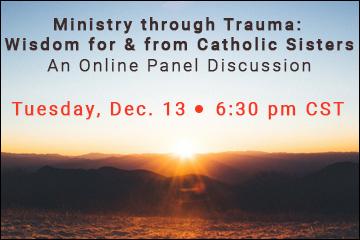 Learn about ministry in times of trauma from religious sisters with first-hand experience as well as from an expert with experience in trauma and disaster counseling. Click the image above to register for this free online event.