College of Nursing and Health
Become an innovator.
We have a tradition at Loyola University New Orleans: Our students are wildly successful. They go on to serve the city of New Orleans, the State of Louisiana, and the world.
Our graduate programs are rooted strongly in our Jesuit ideals, yes, but they are also constantly evolving to offer relevant skills and real-life experience. They prepare you to be an instrument of innovation in your chosen profession, to revolutionize your field – and to create new ones.
Faculty Success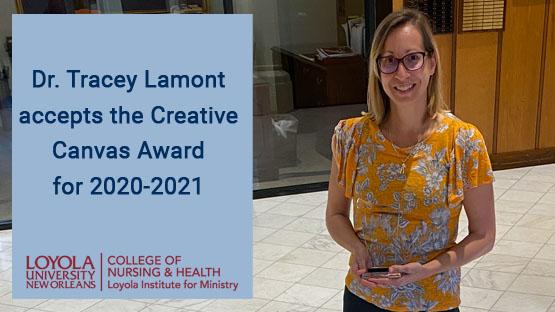 At the Spring 2021 University Convocation, Loyola's Center for Faculty Innovation presented Tracey Lamont with the Creative Canvas Course Award. The award recognized her fall 2020 course Foundations of Religious Education as exhibiting creativity, ease in navigation, organization/design, engaging activities, and innovation.
---
See all Successes
Student Success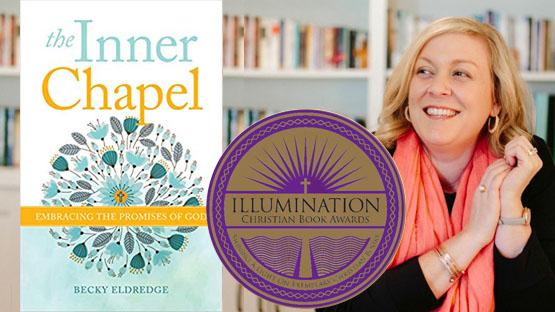 Becky Eldrege's The Inner Chapel: Embracing the Promises of God (Ignatius Press, 2020) was recognized by the Illumination Awards with a Gold Medal in the category of Spirituality. The Illumination Awards annually recognize the best Christian books from well-known publishers and independents with a passion for the Word. 
---
See all Successes
Showcase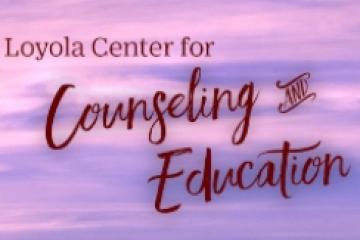 Learn about our efforts to bring quality and affordable mental health services to our community
Passionist priest Thomas Berry understood the universe to be at the center of experience and religious education. LIM seeks to preserve and share his wisdom by digitizing its videos featuring Berry and texts written by him. To learn more or to contribute to this work, click on the image above.