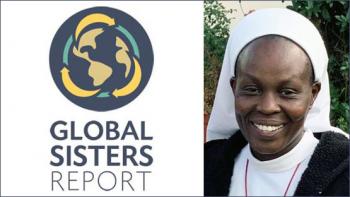 As part of a cohort of religious sisters in East Africa studying Catholic social teaching and UN Sustainable Development Goals, Sr. Teresia Mbugua shares her learnings with the novices she mobilizes to advocate for an end to domestic violence. The Global Sisters Report recently published her article "Teaching about Domestic Violence in Tanzania."
In the article, Sr. Teresia explains the training she developed for women in the novitiate of her order, the Missionary Sisters of the Precious Blood. While the training focused on the causes and effects of domestic violence, it also focused on reconciliation and healing. One of the fruits of her project has been the creation of a song which she has performed with novitiates in her local parish to create awareness and promote discussion. You can learn more about Sr. Teresia and her ministry here.
Sr. Teresia has participated in LIM projects Living Charisms for Sustainable Human Development and Catholic Sisters in Partnership for Sustainability, both funded by the Conrad N. Hilton Foundation. She has earned LIM's Certificate in Theology & Ministry and Certificate in Catholic Social Teaching.