Screening and Panel Discussion 
March 29, 2022 ✦ 7 pm ✦ Nunemaker Auditorium
LIM is proud to host a screening of Jason Berry's City of a Million Dreams, an acclaimed documentary that explores New Orleans' jazz funerals and second lines.
Free and open to the public, no RSVP required
Free parking on campus in the West Road garage from 6:30 p.m. - 9:00 p.m.
Nunemaker Auditorium is located on the third floor of the Monroe Science Complex (directly behind the Communications/Music Complex)
Co-sponsored by the Department of History, Loyola Institute for Ministry, Office of Mission and Identity, Office of Diversity, Equity, and Inclusion, School of Music, Jesuit Social Research Institute, Loyola Student Peace Conference.
Campus Map» ✦ Visit the film's website»
COVID-19 Policy
In alignment with the city, Loyola University New Orleans will no longer require COVID-19 vaccination or proof of a negative test for entry to this on-campus event. Masking is optional.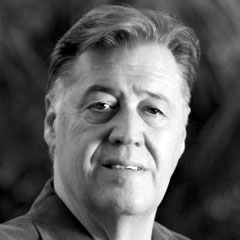 Jason Berry Director, Producer, Writer
Born in New Orleans, a graduate of Jesuit High School and Georgetown University, Jason Berry has written widely on New Orleans and the South. His works include a play (Earl Long in Purgatory, which won a 2002 Big Easy award for Best Original Work in Theatre) and a novel (Last of the Red Hot Poppas). They address history (Amazing Grace: With Charles Evers in Mississippi) and culture (The Spirit of Black Hawk, Louisiana Faces: Images from a Renaissance, and Up from Cradle of Jazz). Most recently he published City of a Million Dreams: A History of New Orleans at Year 300 that provided the source material for his film of the same name.
Mr. Berry also achieved prominence for his reporting on the Catholic Church crisis in Lead Us Not Into Temptation (1992). He has been widely interviewed in the national media, with many appearances on Nightline, Oprah, ABC and CNN. USA Today called Berry "the rare investigative reporter whose scholarship, compassion and ability to write with the poetic power of Robert Penn Warren are in perfect balance."
Mr. Berry produced a 2008 documentary, Vows of Silence, based on his book of the same title, which examines the Vatican's system of justice in the sex abuse crisis and had airdates in Spain, Italy, and Ireland. He was co-producer of the 2014 Frontline film Secrets of the Vatican by producer-director Anthony Thomas. Jason Berry lives in New Orleans.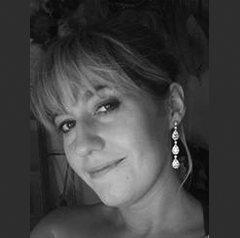 Simonette Berry Co-producer, UPM, Production Designer, Writer
Simonette Berry, a classically trained fine artist and writer from New Orleans, has a long background in sculpting, painting, and designing for film and television. Her film credits include: sculptor Capone (2020), a scenic artist on Underwater (2020), scenic artist on Claws: Season 2 (2018), sculptor/moldmaker on Geostorm (2017), scenic artist on Roots (2016), sculptor, moldmaker, and scenic artist on Terminator: Genisys (2015), lead sculptor on Into the Badlands: Season 1 (2015), sculptor and moldmaker on Maze Runner (2014), sculptor on Salem: Seasons 1 and 3 (2014-17), leadman and featured artist on Chef (2014), production designer and scenic artist on Bayou Tales (in post production), and others. Her company, Scenic Art and Casting Studio, has created sets for Southern Rep Theater, the New Orleans Opera, Fringe Festival, the Marigny Opera House Ballet, and other theatrical productions and events. Before devoting herself completely to film, she wrote as a columnist and Assistant Editor at Louisiana Homes and Gardens Magazine, freelanced with other publications, and contributed to the book of post-Katrina essays New Orleans: What Can't Be Lost. She is the Assistant Business Agent and Chair of the Board of Trustees for IATSE Local 478, representing film workers in Louisiana, Southern Mississippi, and Mobile, Alabama.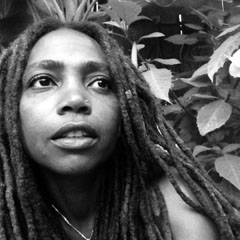 Monique Moss Congo Square Creative Director
An historian, choreographer, and professor of dance at Tulane University, Monique Moss was the creative director of this film's Congo Square Reenactment. A native of New Orleans, Monique Moss is a Choreographer, Independent Curator, History Tour Guide, and Artistic Director of Third Eye Theatre Interdisciplinary and Improvisational Performance Company. She received a BA in French, an MA in Latin American Studies, and an MFA in Interdisciplinary Dance Performance from Tulane University, and a MA in Museum Studies from SUNO. She has presented research-based performance at the Magdalena Festival Cali, Columbia; Arts in Society Conference Venice; Microfest Hawaii, The Kennedy Center, Contemporary Arts Center, Houston Black Dance Festival, Congo Square Festival, Essence Festival, Fringe Festival, New Orleans Film Festival, NPN Annual Conference, Alternate Roots Festival, Ogden Museum, New Orleans African American Museum and New Orleans Jazz Museum at the Old Mint. Her ethnographic research in Haiti, Martinique, Guadeloupe, Cuba, France, Spain and Brazzaville, Kongo has been presented at the River Road African American Museum, The Historic New Orleans Collection Williams Research Center, New Orleans Jazz Museum, Haitian Studies Association Conference, Latin American Resource Center, Tulane University and Xavier University Institute for Black Catholic Studies. She is the producer of the International Haitian Arts and Culture Exchange and Congo to Congo Square Dance and Drum Consortium in New Orleans, Moss has also held several artist residencies and curated multi-disciplinary exhibitions.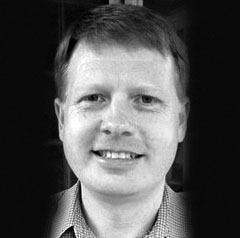 Tim Watson Editor, Writer, Co-producer
Tim Watson, a graduate of Loyola University New Orleans, is a documentary editor, writer, and producer based in New Orleans. He has worked extensively with Berry, and was editor of Vows of Silence. Much of his work has been at the intersection of New Orleans music and social issues, working on films featuring Allen Toussaint, Henry Butler, James Booker, the TBC brass band, and many other musicians. His work has been seen on PBS, the Sundance Channel, HBO, the Documentary Channel, and other networks in the U.S. and Europe, and it has been screened at many film festivals around the world. Most recently, Tim edited Cross Eyed (2021), was advising editor on Mossville: When Great Trees Fall (2019), was advising editor and editor of book content for Fess Up (2018), edited Everything Is To Be Continued (summer 2015); was advising editor for Big Charity: The Death of America's Oldest Hospital (2014); edited and co-produced Campo to B.C. (2014); co-edited and co-wrote Bayou Maharajah (2013); co-produced and co-edited The Music's Gonna Get You Through (2010); was supervising producer and co-editor for Bury The Hatchet (2010); and co-edited Walker Percy: A Documentary Film (2010).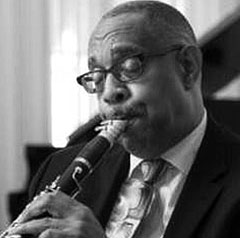 Dr. Michael White Narrator, Composer
Dr. Michael White, clarinetist and composer in the New Orleans Style jazz, is a professor of African-American Music and holds the Keller Endowed Chair in the Humanities at Xavier University, New Orleans. White is a prolific recording artist who has performed in more than two dozen countries, made many national TV appearances, and given countless interviews. He is also a jazz historian who lectures on the tradition. Much of his early research dealt with his ancestor, Papa John Joseph, a musician at the dawn of jazz. White's clarinet sound is distinguished by his roaming melancholy in the "widow's wail" during jazz funerals and the soaring lyricism in the "cutting loose" parade, releasing the soul from earthly ties. He has played with many important artists over the years, including Ernest "Doc" Paulin, Danny Barker, and George "Kid Sheik Cola" Colar. White's rich voice on clarinet is featured on recent recordings by several legends of popular music — Wynton Marsalis, Eric Clapton, Taj Mahal, Paul Simon, and Marianne Faithful.