Fr. Gerald M. Fagin, S.J., Resources and Scholarship Fund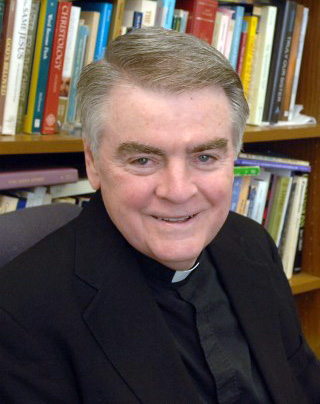 Fr. Jerry Fagin believed that all life is a gift from a loving God, and his dedication to Loyola was rooted in his gratitude for that gift. He had a profound effect on everyone whose lives he touched, instilling in them the importance of delighting in their own gifts and of sharing them with the world. Consider giving to the Fr. Gerald Fagin, S.J., Memorial Scholarship to assist students in achieving what was so close to Fr. Fagin's heart — an effective and Ignatian program in lay ministry for the Church and the world today. 
EVERY GIFT MAKES A DIFFERENCE
Give to the Fr. Gerald Fagin, S.J., Memorial Scholarship
---
About Father Jerry
Fr. Jerry Fagin, a member of the New Orleans Province of the Society of Jesus, taught theology and spirituality at Loyola University for 33 years. He was Associate Professor of Religious Studies, chairing that department from 1981 to 1984. From 1996 until May 2012, he was Associate Professor of Theology and Spirituality at the Loyola Institute for Ministry (LIM).
One of his colleagues at LIM, Tom Ryan, Ph.D., sums up Fr. Jerry's impact on others:
"Jerry was beloved because of his gentle insistence on God's unconditional love and for his quiet and Irish sense of humor. He also loved to speak of gratitude - because of God's gift to us of our lives and creation, what other response can we offer to God than lives and words of gratitude?" Ryan said, adding, "Jerry always ended conversations about difficult and vexing matters with a word of hope. He would say, 'Courage.'"
Fr. Jerry was a Jesuit for 55 years and a priest for 43 years. His life was suffused with Jesuit spirituality. Fagin was in great demand as a spiritual director and devoted many years to developing spiritual formation programs at Loyola and at the Archdiocesan Spirituality Center in New Orleans. Among his many publications are Discovering Your Dream: How Ignatian Spirituality Can Guide Your Life (Loyola Press 2013) and Putting on the Heart of Christ: How the Spiritual Exercises Invite Us to a Virtuous Life (Loyola Press 2010).