Spring 2021 Lecture Series
Join the Loyola Institute for Ministry for its virtual lecture series entitled The Demands of Encounter Today. The three lectures explore the demands on us of Pope Francis's call to create a culture of encounter. This series is intended to draw out theology's public implications and so inspire people to work for the transformation of our Church and world with special attention to racial justice. All lectures take place at 7:00 pm Central Time and are free and open to the public.
Welcome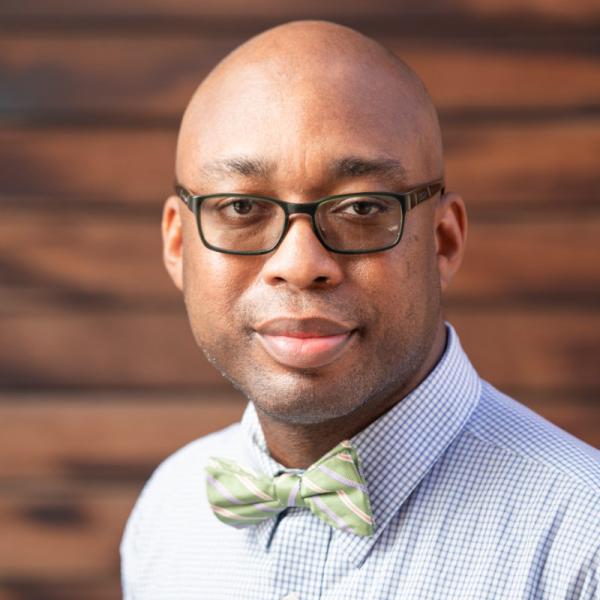 Loyola's Vice President for Equity and Inclusion Kedrick B. Perry, Ed.D., will inaugurate the series at 7:00 pm on February 8.
Speakers
February 8, 2021
 
 

"Encountering a Multiracial Democracy:
Some Notes for Catholics"

 

Craig A. Ford, Jr., Ph.D.

 

 

 

Dr. Ford is Assistant Professor of Theology and Religious Studies at St. Norbert College. He is a scholar-activist and, in his teaching, addresses questions of gender, race, sexuality and social justice. His current book project seeks to articulate a new theology of sex and gender for the Roman Catholic tradition.
March 15, 2021
 
 

"Encountering Our History, Shaping Our Future: Latinas and the Church in the United States"

 

Natalia Imperatori-Lee, Ph.D.

Dr. Imperatori-Lee is Professor of Religious Studies at Manhattan College. Her research interests include Catholic ecclesiology, particularly the intersection of ecclesial identity with feminist and Latino/a Catholic thought. She is the author of Cuéntame: Narrative in the Ecclesial Present (Orbis Books, 2018), which elaborates a Catholic ecclesiology from a Latino/a perspective by exploring how narratives shape ecclesiology. 
April 12, 2021
 
 

"Encountering Justice

in the Eucharist"

 

Thomas F. Ryan, Ph.D.

Dr. Ryan is the Marjorie R. Morvant Professor in Theology and Ministry and Director of the Loyola Institute for Ministry. His research interests include the history of biblical interpretation, the history of spirituality, and the thought of Pope Francis. In addition to work on Aquinas's commentary on the Psalms, he is co-editor of Eerdmans' series The Bible in Medieval Tradition.