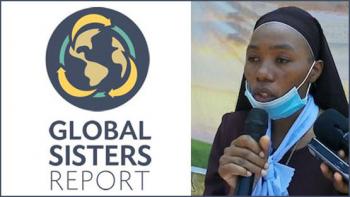 Sr. Anne Wandia, a member of the Franciscan Missionary Sisters for Africa, is currently residing in Wau, South Sudan, where her primary ministry is teacher development. In an article entitled "Our Call in South Sudan" for the Global Sisters Report, she explains how her studies at LIM helped her to partner with local leaders and international organizations to serve displaced families in the Wau Diocese and to lead an effort to develop and implement the Child Safeguarding Policy for the Catholic Diocese of Wau.
Sr. Anne has led workshops for on children's rights for children and teachers, and her ministry seeks to empower teachers, learners and parents.
When speaking about the effects of her studies on her ministry, Sr. Anne notes, "My [LIM studies have] equipped me with a lot of knowledge, wisdom, understanding and inspiration about God, self, others and his creation and how to respond with compassionate love in bringing the reign of God on earth. The course has enriched my ministry, especially giving insights on how to partner with others and so as to be life-giving to the poor and marginalized in South Sudan."