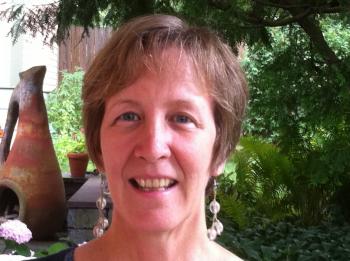 Congratulations to Celia Asbell, MPS '19, for receiving the Loyola Institute for Ministry Scholar Award! 
The Loyola Institute for Ministry Scholar Award recognizes excellence in Scholarship, Leadership and Service in a graduate from the Loyola Institute for Ministry.
In Celia's final project for her Master of Pastoral Studies degree, she focused on "building a vibrant parish community starting with strong music ministry to engage with the rest of the parish." Through her research, she learned that "the members of the music ministry in my parish would like to be part of a vibrant community and have may gifts to offer toward that goal."
Reflecting on her time studying with LIM, Celia notes, "Everything, from my first course to my most recent course, was very valuable to me, and the structure of the courses really helped me to grow."
She experienced her LIM studies as empowering, reflecting, "I should not wait for the perfect leader - I should strive to be the kind of leader I would like to work for. I need to take responsibility to work toward change that needs to happen."