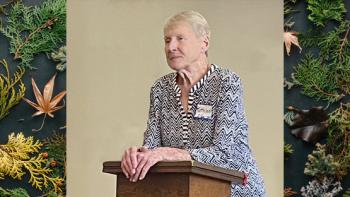 On October 26, 2022, Professor Emerita Kathleen O'Gorman, Ed.D., delivered a moving presentation for Rayne Methodist Church in New Orleans entitled "Remembering We Are Not Alone." She began in honor of her mentor, Thomas Berry, C.P., by asking the group and responding to the question that guides her in all things: What time is it? Where are we in this time and place, and what are we called to respond to or reflect more deeply on? In her presnetation, Dr. O'Gorman brought forth the wisdom of our ancestors who were guided, sustained, and who lived by the sun. "The Solstice was the high holy day in peoples' lives before clocks," O'Gorman noted.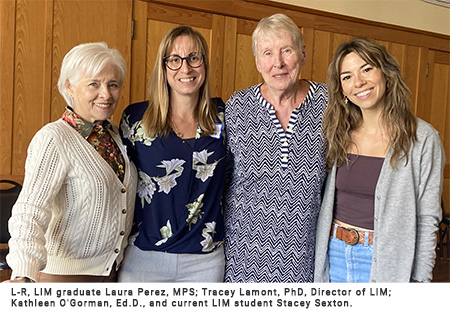 Dr. O'Gorman guided attendees through a powerful reflection on these Quarter days, the time between the Autumn Equinox and the Winter Solstice.  Among so many other beautiful remarks such as how the Church found spiritual and theological connections to this natural time (Christmas falls at Winter Solstice), Dr. O'Gorman reminded us to celebrate the holy (hallowed), to honor the saints, those living and those who went before us, and give reverence to all souls – the souls of all beings, human beings and those in the natural world. The presentation closed by everyone taking turns praying the Thanksgiving Address written by the Haudenosaunee (Iroquois) Nation. 
Dr. O'Gorman's wisdom and inspiration from all God's creation offered us a truly wonderful way to honor this hallowed season.