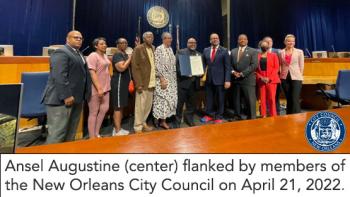 In the spring of 2022, Loyola alumnus Ansel Augustine (BA, MPS) has seen the fruits of his many labors recognized by others. These labors include serving as the Director of the Offic of Black Catholic Ministres for the Archdiocese of New Orleans, participating in the work of the Knights of Columbus and Knights of Peter Claver, teaching at Loyola and Xavier Universities in New Orleans, and engaging in youth and young adult ministry. Ansel channels his experiences into creative projects as well.
Black Faith Matters, the documentary he wrote and produced, was nominated for a regional Emmy Award. View on YouTube»
After the publication of his book, Leveling the Praying Field: Can the Church We Love, Love Us Back? (Orbis 2022), Ansel sent a copy to Pope Francis, and received a letter in return.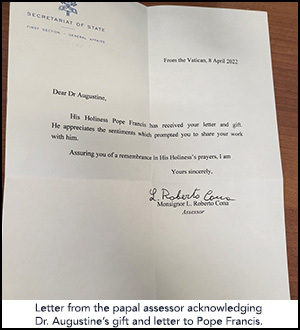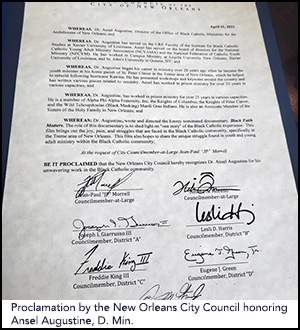 In recognition of his service to the local community, the New Orleans City Council presented a proclamation to Ansel acknowledging his active role in his church, the Treme neighborhood, and the city.