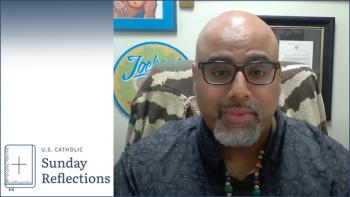 Ansel Augustine, D.Min, recently shared his thoughts on the readings for the fourth Sunday of Easter (April 30, 2023) with the audience of US Catholic. By asking the question, "How can we be church in the world?", Ansel opens a reflection on being truly present to those around us, sharing their struggles, and living our faith in the process. Read the article and watch the video here.
Ansel was interviewed by US Catholic to discuss the themes in his book Leveling the Praying Field: Can the Church We Love, Love Us Back? (Orbis Books, 2022). Read the interview here.
Ansel is the director of the Office of Black Catholic Ministries for the Archdiocese of New Orleans.