The world is evolving. You can too.
Imagine walking into a job interview and saying you're "certified" to do something. You're an expert, and you've got the paper – and the skills – to prove it.
Employers in every field are demanding more. Whether you're looking to start a new career, gain an extra qualification, or freshen up your current skillset, Loyola's certificate programs ensure that you make an impression – before and after you get the job.
Showcase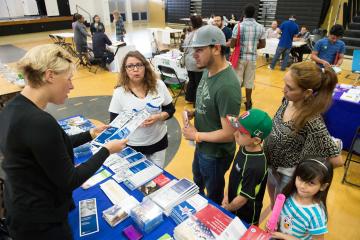 Our alumni are making a difference in the lives of local residents through their translation and interpreting services.