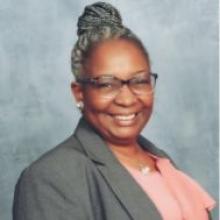 Dr. Karen Macey-Stewart is a certified primary care adult/geriatric nurse practitioner with a subspecialty certification in pain management. She has sixteen years of nursing experience in the clinical setting and eight years in academia. She received her Doctor of Nursing Practice from William Paterson University in Wayne, New Jersey. Her MSN was obtained from Rutgers University in Newark, NJ. Dr. Macey-Stewart also received her BSN from Kean University in Union, NJ, and her ADN from Trinitas School of Nursing in Elizabeth, NJ.
In the clinical practice setting, Dr. Macey-Stewart served as the director of an acute care pain service in New Jersey for six years. She provided independent treatment, care, and education to patients experiencing pain after surgical procedures, chronic pain, and substance use disorders. She also provided educational seminars for medical students and residents, nurses, and nursing assistants regarding pain management at a teaching hospital in New Jersey. She continues her passion for pain management by working per-diem in palliative care in the greater New Orleans area.
She has taught in academia for the past ten years at several nursing schools, from the ADN to the MSN programs. She continues to mentor nursing students, new graduate nurses, and Advanced Practice Nurses.
In giving back to the community, Dr. Macey-Stewart has presented at various conferences on Sickle Cell Disease and Pain Management, Healthcare Bias, Difficult to Manage Pain in Palliative Care, Safe Opioid Prescribing, Sickle Cell Disease Changing the Paradigm, Post-Surgical Pain, Safeguarding Opioids in the Community, Effective Pain Management in the Acute Care Setting, Understanding Sickle Cell Disease in the Community, Geriatric Pain Management, Total knee replacement: What pain? Pregnancy, Sickle Cell and Pain, and What nurses need to know about pain management. She is also on the board of a national pain organization, the Pain Community, which provides education, guidance, and equitable care for all individuals and their caregivers. 
Dr. Karen Macey Stewart believes in continuous learning and improvement and is vested in positive outcomes in patient care and healthcare.
Professional and Community Affiliations
American Association of Nurse Practitioners (AANP)
Sigma Theta Tau International
National League of Nursing (NLN)
American Society of Pain Management Nursing (ASPMN)
The Pain Community, Director at Large
The Philippine Nurses Association of New Jersey
Pathways to Trust Advisory Committee Member of Rare Diseases
Degrees
DNP, William Paterson University; MSN: Adult-Geriatric Primary Care Nurse Practitioner, Rutgers University; BSN, Kean University; ADN, Trinitas School of Nursing