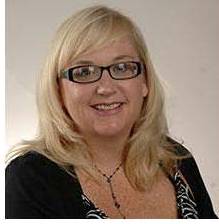 LeAnne Steen, Ph.D., Chair
Loyola University New Orleans
Department of Counseling
Dear Students, Prospective Students, Alumni, and Friends, 
Hello, and thank you for visiting our website here at the Department of Counseling at Loyola University New Orleans. The Counseling Department is a diverse community of people of varying backgrounds, cultures, ethnicities, nationalities, ages, sexual orientations, gender identifications, socioeconomic statuses, religious backgrounds, abilities, and lived experiences. The department is engaging in creating an active culture of inclusion and open communication. 
We are accredited by the Council for Counseling and Related Educational Programs (CACREP) in Clinical Mental Health Counseling (CMHC) and Couples, Marriage, and Family Counseling (CMFC). We award graduates a Master in Science in Counseling. We offer students a challenging and transformative educational experience that impacts them professionally, personally, and academically. 
Additionally, we have an Approved Center (AC) of Play Therapy housed in the department of counseling and the Loyola Center for Counseling and Education (LCCE). The Loyola University Play Therapy Center for Education & Research was established in 2008 and was the 3rd designated Approved Center (AC) by the National Association for Play Therapy in the USA. The LCCE was established in 2019 as an on site community counseling clinic offering sliding scale clinical services in greater New Orleans for children, adolescents, adults, families, groups, and couples. Both centers are interrelated and are run by faculty with the support of students, student interns, and graduate assistants! These centers give students a lot of on site opportunities for clinical, educational, and scholarly development. 
Our counseling faculty possess diverse clinical and research interests including diversity, marriage and couples, play therapy, school counseling, family, and trauma counseling. We teach each class unique to its content, and understand the importance of synthesizing the scientist-practitioner model with humanism. We use actors to simulate clinical sessions with counselors in training beginning your very first semester! Some of our courses are more experiential, introspective, and self-searching, while others are more focused on clinical content. We know that offering these varied experiences are needed to train you to become a competent clinical mental health counselor. 
Our curriculum comes from over 50 years of training counselors, cooperation between the faculty, CACREP standards, and current best practices. Our cohort model provides you with a wisely chosen course sequence that allows courses to build upon each other and be meaningful. Our class sizes are small, and we keep them small to provide students with direct access to the faculty.
We also provide many scholarly opportunities if you are interested in pursuing a doctorate that are woven into the fabric of the curriculum and culture of the program. Such activities include student-led publications and presentations at the international, national, regional, and state levels and the annual Loyola University Graduate Student Research Symposium. Many of our students take advantage of these opportunities and go on to pursue doctorates in either counseling or psychology.
LeAnne Steen, Ph. D., Chair