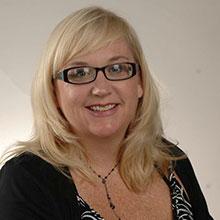 Dr. LeAnne Steen is an Associate Professor in the Department of Counseling. She completed her  Ph.D. in Counselor Education at the University of North Texas where she specialized in play therapy, counselor supervision, child-parent relationship therapy (filial therapy), and activity therapy. Dr. Steen is the Director and Founder of the Play Therapy Center for Education & Research at Loyola University New Orleans. Dr. Steen developed multiple courses in play therapy including Intro to Play Therapy, Child Parent Relationship Therapy, Activity Therapy and Advanced Play Therapy & Theory. Dr. Steen recently acquired (2016) an endowment and a grant for the play therapy center to create both a legacy at Loyola University New Orleans for Play Therapy Education and to develop a Continuing and Professional Education Program at Loyola in Play Therapy. Both the Endowment and the grant were from the Heebe Family Fund at Touro Hospital. 
Dr. Steen is currently the Past-President of the Louisiana Association for Play Therapy (LAPT), and she has been on the LAPT Board since 2006.  She also sits on other clinical mental health boards, as a volunteer, to promote counseling and play therapy in New Orleans. Dr. Steen is completing an edited book title, Emerging Research in Play Therapy, Child Counseling, and Consultation, which will be published in 2017 by IGI Publishing. She has published multiple research articles and chapters on play therapy and counselor education & supervision during her tenure at Loyola, as well as presented papers at international, national, and regional conferences. Currently, Dr. Steen is working on a research manuscript related to evidence based practices in clinical parent consultation and a pedagogical piece on experiential teaching the CPRT course. Dr. Steen's research interests include parenting populations, diversity in play therapy, spirituality in play therapy, consultation in play therapy, youthful counselors & supervision, hospitalized children, siblings of hospitalized children, and counselor supervision. In teaching, Dr. Steen enjoys presenting extensively on many topics related to play and activity therapy, child-parent relationship therapy, parent consultation, and clinical play therapy consultation. Dr. Steen maintains a small private practice where she specializes in working with young children, pre-adolescents, parents, and families. Her clinical practice facilitates her ability to teach counseling students while experiencing the actuality of working with children, parents, and families in New Orleans. Dr. Steen's complete Vita can be seen on the Department of Counseling website.
Degrees
Ph.D., University of North Texas; M.A., Texas State University
Areas of Expertise
Play Therapy, Child Counseling, and Family Therapy.