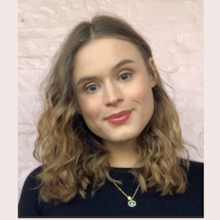 Emilie Blecker is a Loyola New Orleans alum, having graduated with a bachelor's degree in Computer Science in 2020. She is in her first year of Loyola's Counseling Program, pursuing a master's degree in Clinical Mental Health Counseling. Emilie is also the current Assistant Director of the Loyola University New Orleans Play Therapy Center for Education and Research. 
She is interested in learning more about developmental and complex trauma and hopes to use her knowledge to work with a wide range of individuals including children and adults on the autism spectrum. 
Emilie is passionate about a variety of different therapy models, including somatic therapy, play therapy, art therapy and nature therapy, as well as tools such as meditation, mindfulness, and breathwork. She hopes to implement aspects of these different models and tools to help future clients heal their minds and learn skills to help them live their most fulfilled lives.