Thank you to our sponsors for supporting the LCCE!
LCCE Give Nola Day: Beautiful Bipolar Garden Party 
On May 4, 2021, Beautiful Bipolar produced an event to raise money for LCCE's Give Nola Day campaign. With a donation to this campaign, guests were invited into Bywater Art Gallery for an enriching evening of healing services, art activities, music, and food, all provided by local creatives. Attendees connected in a communally restorative space while facilitating the continued growth of LCCE's mental health offerings to New Orleanians.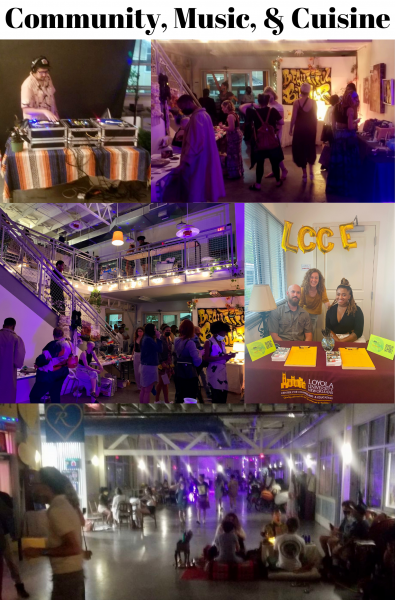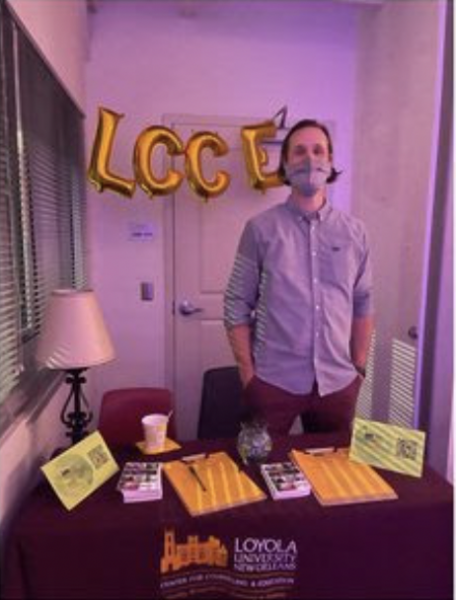 Masquerade for Mental Health
In February 2020, the LCCE put on a "Masquerade for Mental Health" - hosted by Southern Rep Theatre and featuring New Orleans' own Dat Band, food from Bogan's King Que, beverages from the Sanctuary Bar, a silent auction, and a VIP healing lounge. Guests not only got to celebrate in style, their ticket proceeds supported vital mental health services in New Orleans!
Grand Opening
In February 2019, the LCCE celebrated its Grand Opening! Pictured below: Loyola President Tania Tetlow at the LCCE's ribbon-cutting ceremony, as well as photos of our facilities.