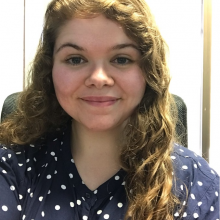 Ariel is a provisionally licensed professional counselor and Ph.D. candidate, and holds interest in helping clients process trauma, grief, depression, anxiety, addiction, and other life transition issues. Ariel's overall philosophy to counseling is informed by Existential theory while utilizing techniques from Acceptance and Commitment Therapy, Strengths-based approaches, and creative and play modalities.
In 2020, Ariel earned a M.S. in Counseling from Loyola University New Orleans and began doctoral studies in Counselor Education and Supervision at the University of Holy Cross New Orleans. Ariel presently serves child and adolescent clients in an acute, inpatient setting in addition to offering services with LCCE. Furthermore, Ariel has experience providing adult clients with individual, group, and brief-family counseling in residential, intensive-outpatient, and outpatient settings. Ariel's long-term, professional goal is to become a counselor-educator and supervisor while providing counseling to clients.
In her spare time, Ariel enjoys spending time with her friends, pets, and family. She also likes to journal, exercise, and watch true-crime and mystery shows.