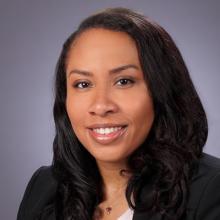 Dr. Gilstrap has been an admired and dedicated professor at the department since 2020. Recently she has attained various achievements in the counseling profession. Gilstrap, LCCE clinical supervisor, published an article "Treating Mood Disorders and Suicidality in Children: Enhancing Protective Factors Through Play"  in the Sept 22 issue of Play Therapy Magazine.
She was selected as Board Member for Wellness Project New Orleans, a mental health and wellness worker-directed nonprofit and collective in New Orleans.
She is also continuing her 4th term as IRB Board Member for Institute for Women and Ethnic Studies (IWES).
Congratulations Dr. Gilstrap for continued successes.