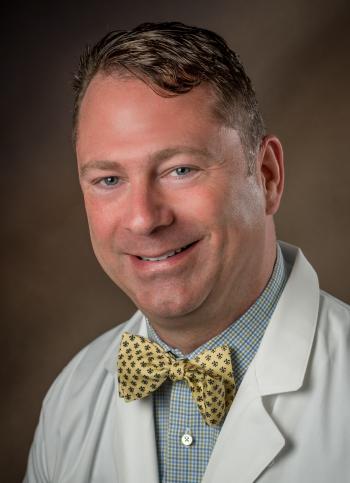 Congratulations to Brent Bencel, DNP, APRN, FNP-BC on his recent publication in the Journal of the American Association of Nurse Practitioners (JAANP)!
Dr. Becnel's article, "Geographical mapping of advanced practice registered nurses in Louisiana: Leveraging the power of data display" was published this month by JAANP. JAANP is a prestigious, peer-reviewed journal, highlighting Dr. Becnel's incredible accomplishments while enrolled in the DNP Program at Loyola University New Orleans. Dr. Becnel submitted his manuscript in March 2018, while still enrolled in his final courses in his program of study. The article was accepted for publication shortly following his graduation in May 2018. The article was available via e-print in October 2018 and has reach full print publication in January 2019.
Dr. Becnel's DNP Scholarly Project and article focused on developing an interactive, online map showing the distribution of advanced practice registered nurses (APRNs) across Louisiana. He collaborated with his chair, Dr. Eiswirth and Mentor, Dr. Pearce and with the Louisiana State Board of Nursing (LSBN) to heighten the visibility of APRNs, improve usability and accessibility of data, and ultimately, the hope is to enhance opportunities for providers and patients in Louisiana (Becnel, 2019). The article can be found on JAANP's webpage here: https://journals.lww.com/jaanp/Fulltext/2019/01000/Geographical_mapping_of_advanced_practice.4.aspx
We are proud of Dr. Becnel and his incredible accomplishment.
Reference
Becnel, B. J., Pearce, P. F., & Eiswirth, E. (2018). Geographical mapping of advanced practice registered nurses in Louisiana. Journal of the American Association of Nurse Practitioners, 31(1), 8-16. doi:10.1097/JXX.0000000000000091