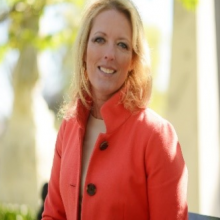 Diane Scott has served as adjunct faculty at Loyola, New Orleans, for the past fifteen years. Her work as a former healthcare executive and as an executive coach has given her experience working with world-renowned leaders in healthcare, technology, and public policy.
As a former healthcare administrator and serving as graduate school faculty specializing in finance and human resources, Diane brings to her teaching and coaching practice significant experiences in healthcare and business to serve her clients.
Serving as a leader at the University of Pittsburgh Medical Center, she served as an administrator over the cardiac departments, surgical and outpatient departments as well as the cardiology physicians' practices. Teaching graduate school courses in Human Resource Management and Advanced Finance at Loyola University for the past fifteen years, she has a unique career merging both coaching and business mindsets.
As the former Program Director for a national health organization, she led the initiatives in organizational conflict and leader education and has authored over fifty national publications regarding conflict resolution, leadership development, performance enhancement, and business strategy.
Diane's clients are leaders facing significant challenges for their organizations and themselves. She is a certified coach in the areas of emotional intelligence and personal engagement. Her extensive understanding of leadership development has been widely recognized in the technology industry, healthcare and at the United Nations in New York and Africa where she coached and trained the leaders of the African Nations in the fields of conflict and transferring of innovations.