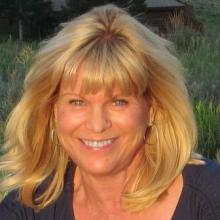 Dr. Winter is an educator, clinician, and small business executive with more than 38 years of experience in medical and dental professional education and continuing education. She has experience teaching in master/doctorate level online university courses, curriculum development for professional continuing education programs, ESL research manuscript and dental education transcript editing, leadership, instruction and mentoring of administrative and clinical staff, health care operations management, home/public health care policy, and e-communications.
Activities and Organizations
American College of Healthcare Executives: 2011 to present
American Association for the Advancement of Science: 2014 to present
Advisory Board: Spear Education: 2009 to 2014
Wisconsin Homecare Organization: 1987 to 2001
Awards
Gentiva/Olsten 2000 Pinnacle Gold – Presented to top <1% of managers based on revenue growth and operational/branch profitability
Future 50: 1996 Milwaukee Association of Commerce, Council of Small Business Executives. Presented to the 50 top business executives in southeast Wisconsin who have demonstrated dedication, leadership, and growth in the small business community
Wisconsin Homecare Organization Annual Regional Award: 1996
Recent Publications
"Program Management for Faculty Development: Addressing the Changing Faculty Roles in a Direct Assessment Competency-Based Model", Journal of Health Administration Education. Accepted for publication Spring 2018.
"Dentist Preference of Continuing Education Format for Clinical Application" resubmitted for publication November 2018.
Degrees
Doctorate in Health Science, A.T. Still University 2014; MSN NL, Loyola University New Orlean 2018; MBA, New England College 2014; MS Health Systems Mgmt, New England College 2010; BA Health Care Admin, Graceland Uni 2008; RN, Milwaukee 1978
Classes Taught
Nursing Financial Resources 1
Legal and Ethical Issues in Health Care