Join the national conversation on why young people leave the Catholic Church. Based on the ground-breaking national study by Saint Mary's Press and by the Center for Applied Research in the Apostolate at Georgetown University and building on his shorter presentation at this year's Gulf Coast Faith Formation Conference, Bob McCarty in this workshop will explore the underlying dynamics that lead to disaffiliation, describe the factors that reinforce those dynamics, and examine the implications for parish life, catechesis, liturgy, vocational discernment, and pastoral ministry. We will hear, in young persons' own words, why they disaffiliate. We will propose pastoral strategies that enhance affiliation and engagement with the faith community, and consider possible outreach and invitation strategies for the unchurched.  The project is capturing the stories of young adults, both videotaped and written, fostering ongoing conversations about disaffiliation. These stories, pastoral resources for enhancing affiliation and engagement with the faith community, and additional research findings will be accessible on the new website: www.catholicresearch.smp.org.
Workshop Objectives
The workshop will equip pastoral leaders to:
Understand the societal and ecclesial factors impacting disaffiliation in young Catholics
Identify the pastoral implications for parish life, liturgy, vocational discernment, and catechetical ministry
Propose practical strategies for fostering engagement and affiliation in the faith community.
Details
9:00-1:00, Saturday August 18
Miller Hall Room 114, Loyola's Main Campus
See the map below for garage and room locations. Click her for driving directions.
Light Refreshments Served
Going, Going, Gone: The Dynamics of Disaffiliation in Young Catholics (St. Mary's Press, 2018) available for purchase. 
Free Parking Available
Free and Open to the Public  
Co-Sponsored by the Archdiocese of New Orleans, the Loyola Institute for Ministry, St. Mary's Press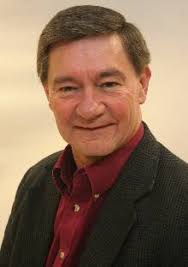 Bob McCarty, D.Min.
Bob is the coordinator for research presentations for St. Mary Press.  He is a pastoral ministry consultant and trainer and has been in professional ministry since 1973, serving in parish, school, diocesan, and national  settings. He offers consultations, retreats, workshops and training programs in ministry skills and issues internationally.