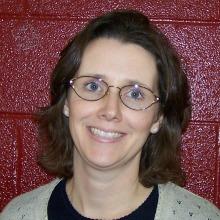 Florence (Flossie) Bourg is a grant writer for the Jesuits USA Central and Southern Province where she researches and crafts grants to fund schools and nonprofit organizations which support disadvantaged youth and adults and provide life-changing opportunities. Previously, Dr. Bourg chaired the Religion Department of the Academy of the Sacred Heart in New Orleans  where she taught courses on morality/social justice and vocations. She has been an assistant professor at the College of Mount St. Joseph (now Mt. St. Joseph University) and a visiting professor at Spring Hill College, and is an active member of the Society of Christian Ethics.  
In addition to her degrees, Dr. Bourg, has completed an alternative certification program for educational leadership through the School Leadership Center of Greater New Orleans, a graduate certificate in nonprofit management through the University of San Diego, and training for STREAM education through the University of Notre Dame.  
She is the author of Where Two Or Three Are Gathered: Christian Families as Domestic Churches (Univ. Notre Dame Press, 2004), as well as the student textbook for LIM's course Spirituality, Morality, and Ethics.  Some of her other publications include essays in Love One Another: Catholic Reflections on How to Sustain Marriages Today (Crossroad, 2010); Leaving and Coming Home: New Wineskins for Catholic Sexual Ethics (Cascade Books, 2010); Marriage and the Catholic Church: Theological Reflections (Crossroad, 2004); and the Encyclopedia of American Religion and Politics (Facts on File, 2003), as well as articles and book reviews in Concilium, Horizons, Theological Studies, and other journals.  
She is married and has 4 children.
Degrees
Ph.D., Boston College
Classes Taught
LIM 704, Spirituality, Morality, and Ethics
RELM 334, Ethics for Ministers
Areas of Expertise
Systematic Theology
Ethics