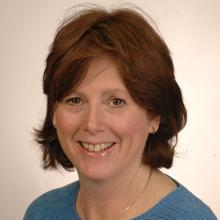 Claire Moldthan earned a Bachelor's Degree in Business Administration from the University of New Orleans.  She works in LIM as the Assistant to the Director. Her duties include but are not limited to working with the budget, supervising work-study students, ordering supplies and equipment for the office, and making general changes to the Loyola Institute for Ministry's website.
In addition, for the extension program, Claire Issues reminders to students about paper due dates, pays facilitators and adjunct faculty, and ensures grades are posted and papers returned.
Claire also completes administrative tasks related the Summer Institute for Catholic Educational Leadership (SICEL) that takes place on Loyola's campus each summer.
Degrees
B.A., University of New Orleans