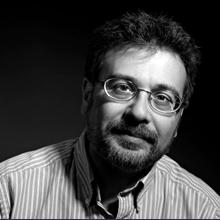 Dr. Bellitto is professor of history at Kean University. He is a frequent commentator in the media on the subjects of church history and contemporary Catholicism. In 2010-12, he was awarded a National Endowment for the Humanities Enduring Questions grant to develop a course titled, "Is there such a thing as a just war?"  He spent July-August 2019 as a Fulbright Specialist at University of Canterbury in Christchurch, New Zealand. In addition to his own writing, he is Academic Editor at Large of Paulist Press and series Editor in Chief of Brill's Companions to the Christian Tradition.
Recent Publications
Ageless Wisdom: Lifetime Lessons from the Bible (Paulist Press, 2016)
101 Questions and Answers on Popes and the Papacy (Paulist Press, 2008)
The Living Church and Church History 101 (Liguori Publications, 2011, 2008)
The General Councils: A History of the 21 Church Councils from Nicaea to Vatican II (Paulist Press, 2001)
Renewing Christianity: A History of Church Reform from Day One to Vatican II (Paulist Press, 2002).
Degrees
Ph.D., Fordham University; M.A., Fordham University
Classes Taught
History of Christian Spirituality
Areas of Expertise
History
Church history
Contemporary Catholicism