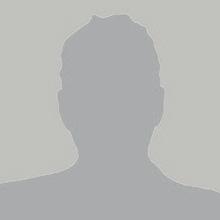 Dr. Thompson earned a doctorate in Biblical Languages from the University of Stellenbosch, a Master of Arts in Old Testament and Hebrew from the New Orleans Baptist Theological Seminary, and a Bachelor of Science in Psychology from Louisiana State University. 
Informed by his undergraduate interest in memory and learning and his graduate work in Biblical Hebrew, Dr. Thompson's academic work has sought to join the two by using research from applied linguistics on second language acquisition to inform his consideration of Biblical Hebrew.  
He has applied his knowledge of applied linguistics and Biblical Languages in his work for Logos Bible Software where he has worked on two lexical databases for Logos: the Bible Sense Lexicon for Logos 5 and the Case-frame/semantic roles data for Logos 6.
Degrees
Ph.D., Universiteit Stellenbosch; M.A., New Orleans Baptist Theological Seminary; B.S., Louisiana State University
Classes Taught
Evaluates Core Theological Courses
Jewish Roots of Christian Faith (Old Testament)
Christian Origins (New Testament)